geotoko.nl
Via geotoko.nl ready-to-use Dutch Open Geospatial datasets are offered. These include Topography (BRT, BGT), Adresses and Buildings (BAG) and Cadastral Parcels (BRK).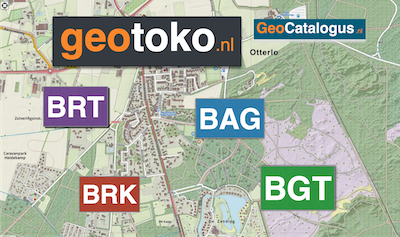 Why? Most of the Open Geospatial Datasets provided by the Dutch government (mostly via Dutch Kadaster/PDOK ) are in an interchange format called "GML". Many parties find this format hard to process. Via the Open Source project NLExtract we have been providing ETL-tools to convert these datasets to "chewable" formats like PostGIS, GeoPackage and CSV. Still this may be a bridge too far for some. Hence we provide the datasets already converted to these formats. At reasonable prices!
There is a (CKAN-based) GeoCatalogue and we provide a Helpdesk and a regular Newsletter . All in Dutch btw.