Bliin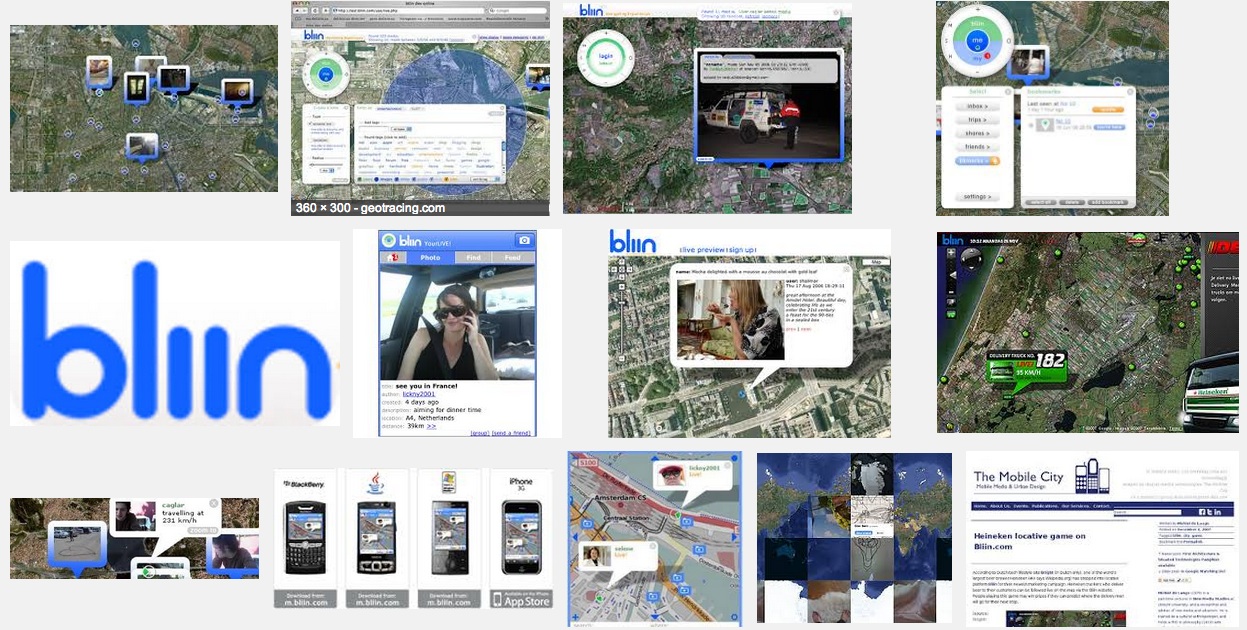 Users create 'bliins' to navigate and monitor their interests in a location or area. bliins can be saved and shared amongst users. Another GeoTracing project:
"bliin is a social networking service where users can spot, trace and share experiences — pictures, videos, audio and text — with one another in real-time on a Google Map.
bliin is available for Desktop & Pocket internet.
bliin is currently testing in closed beta. Users you see are live and media is uploaded in real-time."
Read all on bliin.com . While still in alpha-stage bliin already attracted press and 1000-s of visitors. Below some links to various press articles and blogs.
"Altijd te vinden via GPS" , Editie NL, RTL 4, David Behrens, 10-30-2006
"Digitale pioniers" , Elektronische Eeuw, BNR Nieuwsradio, Herbert Blankesteijn, 10-26-2006
"Op bliin kan je jezelf volgbaar maken…" Radio Online, Tros, Francisco van Jole, 10-24-2006
"Digitale pioniers?" , Ymerce, Yme Bosma, 10-23-2006
"Woophy, bliin en Bugpool winnaars…" , Digitale Pioniers Academy, Syb Groeneveld, 10-23-2006
"Drie digitale pioniers krijgen 25 duizend euro" , Bright, Tonie van Ringelestijn, 10-23-2006
"Digitale pioniers academie, de uitreiking" , SUbWAY, 10-21-2006
"Final Part of Digital Pioneers Academy" , gnispen World in Pictures, Guido van Nispen, 10-21-2006
"GeoTracing" , O'Reilly Radar, Brady Forrest, 9-14-2006