Linux MediaBox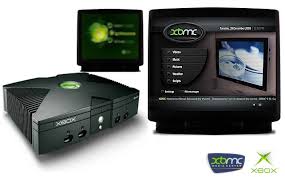 The stuff below was written in 2003. Much has happened since on what may be called the "Home Media Center". For example Linux Myth TV on a barebones PC like the Asus Pundit. The stuff below is for reference.
The Challenge
Around the house I have numerous devices that each serve multimedia functions:
Tom's Hardware – good intro to TV cards<br> Tweakers.net – Hauppauge WinTV Radio versus Miro PCTV Pro
Linuxgazette – shows how to install a TV card + realproducer
Hauppauge
So far the Hauppage WinTV PVR 350 seems to match
this feature set only the reviews are differing. But most importantly the
SourceForge project that develops PVR Linux drivers for its MPEG-2 capabilities seems to have been abandoned. UPDATE: A new? sourceforge project is going strongly. Capturing a video stream from the MPEG encoder seems to work.
Linux Media Labs
Linux Media Labs has produced a couple of linux video capture cards.The LML33 is a hardware Motion JPEG capture card, and the LMLM4 does hardware MPEG-4 compression. They are a bit expensive and I'm not sure either of those cards has a bulid-in tuner.
ATI
Need more research on ATI cards like the ALL-IN-WONDER® RADEON 8500 . It seems a bid odd to have an integrated video/TV card…
http://gatos.sourceforge.net – Linux drivers for TV
The Search for a Silent Box
http://www.tweakers.net/reviews/344 – but still not really silent
http://www.silentpcreview.com – Silent PC Review
http://www.solarpc.com/20.htm – Solar PC takes Notebook motherboards and puts them in 1U cases with fanless power supplies
Links
AverMedia – USB TV card
Bungee Command-Line Recorder/Player for Linux
http://pvrusb.sourceforge.net – an experimental Linux 2.4 driver for the Hauppauge WinTV PVR USB (NTSC only)
http://www.mplayerhq.hu/homepage – Movie Player for Linux, plays any format
http://yolinux.com/TUTORIALS/LinuxTutorialVideo.html – YoLinux Tutorial: Video, DVD, TV and Multimedia
http://bytesex.org – home of bttv, the device driver for bt848 / bt878 based grabber boards
http://cserv.sourceforge.net – Camserv, free program to do streaming video through the web