Making a Mobile Game at Picnic 2007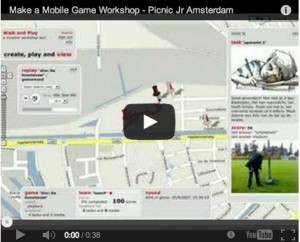 At Picnic 07 we held 2 workshops using our WalkAndPlay mobile gamekit (based on GeoTracing ). Here participants can Create, Play and View a GPS-based locative mobile game.
Below is one of the results from the Picnic Junior Workshop for highschools . You may also want to view the high resolution movie .
This work will be continued at 7scenes (more info soon).